Gas contract and packages
Choose the right package and save on energy costs
Fixed
Fixed price per cubic meter
---
The price per cubic meter is fixed until the end of the current calendar year
Suitable for you if you want to
plan your energy costs as accurately as possible and keep your gas costs under control
Contract period
Open-ended contract
The price includes VAT and
is valid until the end of 2022
Variable
New price every month
---
The price changes every month, depending on global market fluctuations
Suitable for you if you want to
take advantage of potential discount periods on the gas market
Contract period
Open-ended contract
The price includes VAT and
is valid until the end of the current calendar year
Sign a gas contract Sign a gas contract
By changing your gas trader, you can save considerably
If you use natural gas from the pipeline for cooking or heating your home, you can choose any natural gas provider you prefer from among those on the open gas market in Estonia.
It is as easy as choosing or changing an electricity trader and can lead to significant cost savings.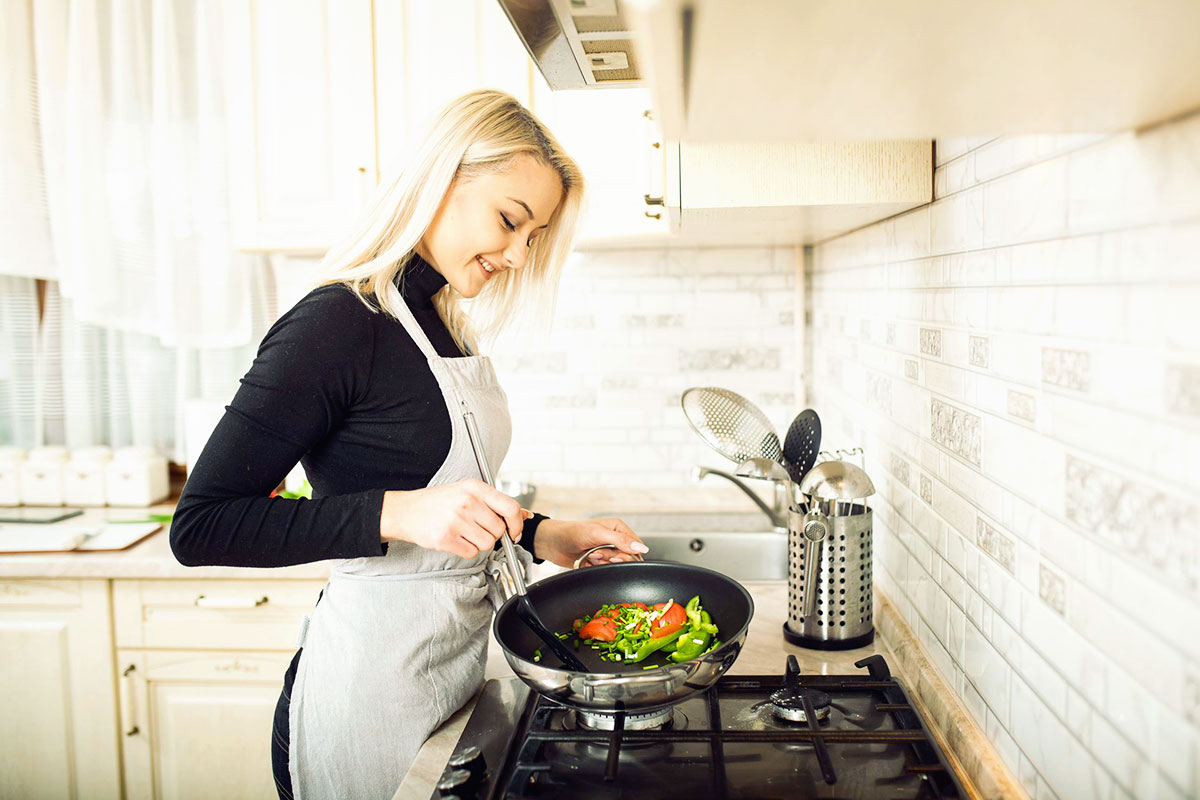 Five reasons to choose Eesti Energia as your gas seller
Freedom of choice
We offer you a choice between two different gas packages
Price certainty
The contract allows you to fix the gas costs until the end of the year
Savings
Your choice of a gas seller can significantly influence your gas bill
Convenience
Gas and electricity conveniently from a single supplier
Professional partner
We give good advice on all energy issues
Sign a gas contract
Sign a gas contract
Frequently asked questions about changing gas seller
The gas network operator ensures to the customer that the transportation of natural gas is safe and secure. As a general rule, there is one network operator in each area, so the customer cannot choose their own network service provider. There are currently 26 gas distribution network operators in Estonia. Unlike the network service, each customer can choose the gas supplier of their choice. Different gas dealers offer different terms and prices and each customer can choose the one that suits them best. If you were previously affiliated with one of the gas dealers in the area, there is no longer any such restriction. Changing the gas trader does not involve a change of the network operator.
Changing your gas provider does not affect the network service charge. The gas network charges are regulated nationally and the network service tariffs are approved by the Competition Authority. Therefore, the network operator cannot change the price solely due to the change of the gas supplier.
Gas excise duty does not depend on the change of gas traders. The rate of excise duty on natural gas is fixed by law and is the same for all gas sellers or network operators.
When you change your gas seller, it will not affect how you forward your consumption data – the procedure will remain exactly the same. Your new gas seller will calculate your bill on the basis of your consumption data, which it receives from the network operator. Your consumption is based on the monthly readings from your gas meter, which you forward to your network operator.
A change of gas trader will not lead to a disruption of gas supply.
Related topics
Maintenance of gas appliances
Your safety is guaranteed with us
Maintenance of gas appliances
Offers from our partners
A contract with Eesti Energia comes with perks. We offer a variety of partner deals throughout the year
Parner offers
Electricity packages
Choose the right electricity package
Selection of electricity packages
Variable gas prices
| | Price exclusive of VAT | VAT | Price including VAT |
| --- | --- | --- | --- |
| November | 0,650 € | 0,130 € | 0,780 € |
| October | 0,490 € | 0,098 € | 0,588 € |
| September | 0,416 € | 0,083 € | 0,499 € |
| August | 0,377 € | 0,075 € | 0,452 € |
| July | 0,321 € | 0,064 € | 0,385 € |
| June | 0,260 € | 0,052 € | 0,312 € |
The variable price of gas changes every month, being dependent on world market prices. The presented price is final and no additional margin is added.
If you have questions about the gas price changes, please contact our customer service by calling 777 1545 or emailing teenindus@energia.ee.
If you want to sign a gas contract with Eesti Energia, the easiest way to do this is on our website.