We are growing today to create a greener tomorrow
People are our greatest value
Our work has an impact - our 5,200 energy heroes in five countries stand to ensure the happiness of our customers and a more sustainable world. Together, we create forward-looking energy solutions, and inspire people around us to move towards a greener world.
See our path to green
We have everything you need to do a job that has an impact
More than 80 years of experience in Estonia, and one of the most known brands
Five markets – Estonia, Latvia, Lithuania, Poland, Finland
Leaders in energy innovation in the Baltic Sea Region
Creator of complete energy solutions for the customer
Leading renewable energy developer and producer in the Baltic Sea region
Leader of the circular economy
Come, you will have an influential job
We are growing and looking for new energy heroes – our goal is to create new energy solutions and a greener world.
SALES OF ENERGY SOLUTIONS

Unfortunately, there are no vacancies at the moment.

Unfortunately, there are no vacancies at the moment.
Didn't find a suitable job offer?
If you are interested in working in Eesti Energia, then send your CV to our recruitment center. In case of a match, we will forward your CV to the suitable company within the Eesti Energia group looking for a person with your knowledge and experience. In case of additional quetions, please get in touch via [email protected].
Eesti Energia is a desirable employer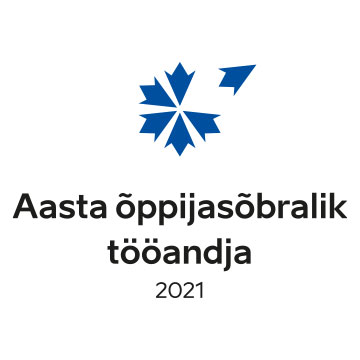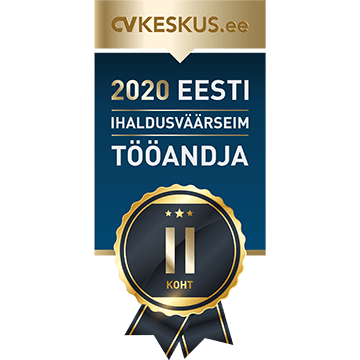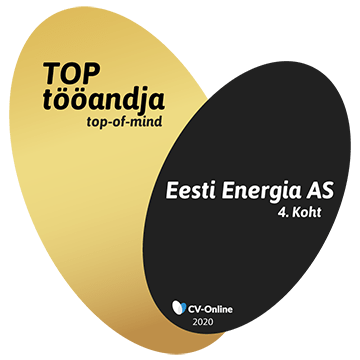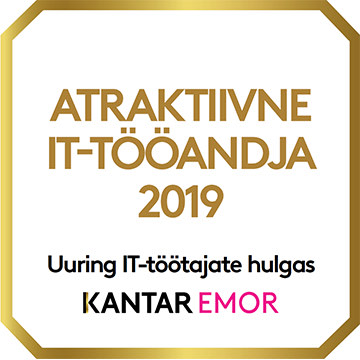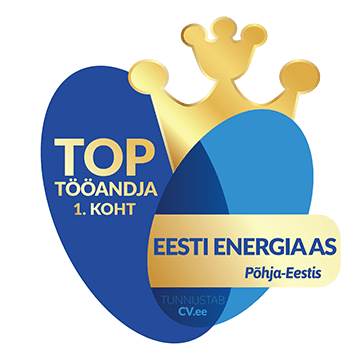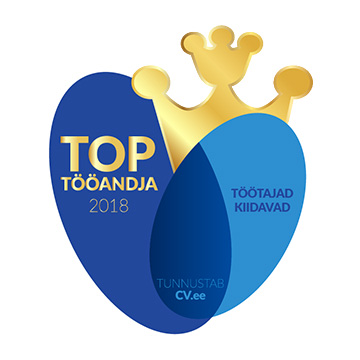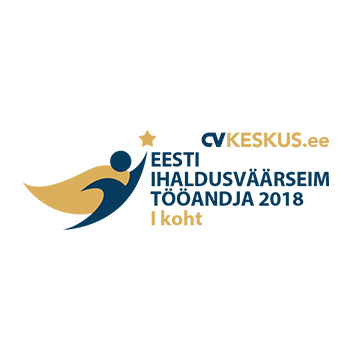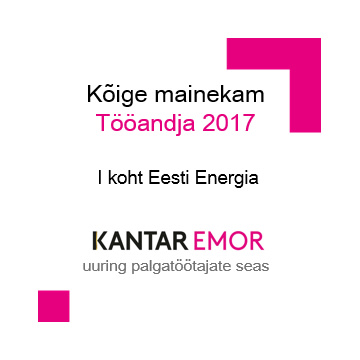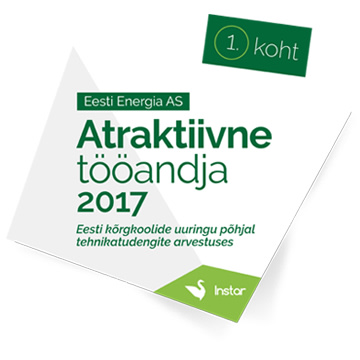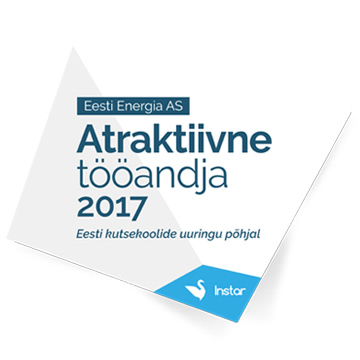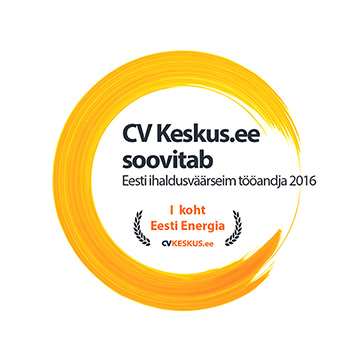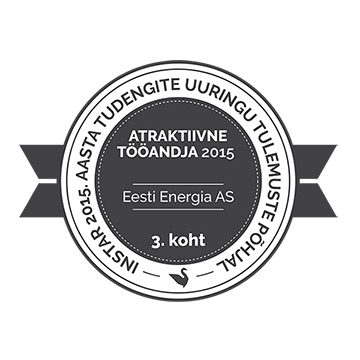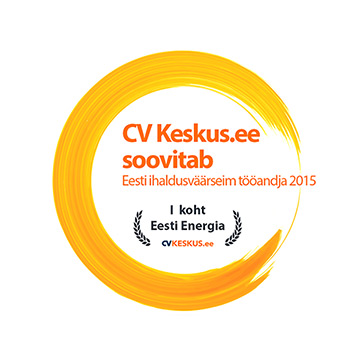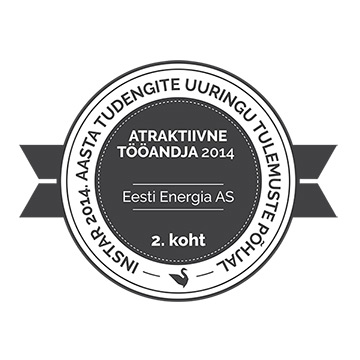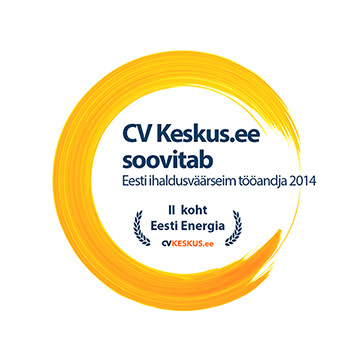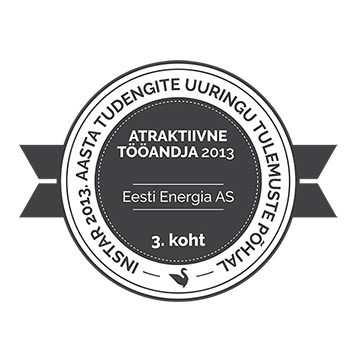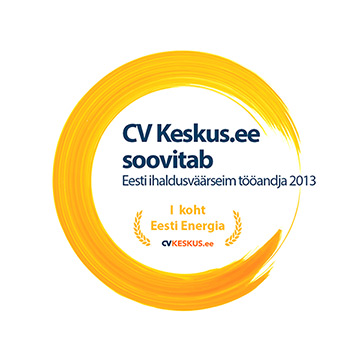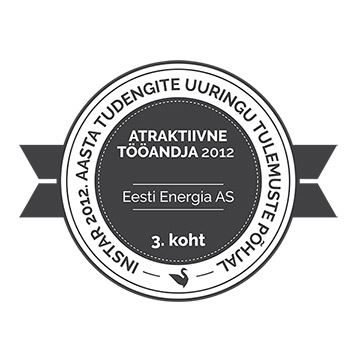 Energy hero – our common way of thinking
We invent, grow, ignite, and care. This is our law of conservation of energy. Our energy does not appear or disappear, but transforms according to the current challenge. It is important for us that you are here – you are learning and developing. As an international company driven by changes over time, we know that it all starts with your experience.
We care about our people therefore improve employee's experience
Caring culture
We encourage the energy people to express their opinion and participate in the development of the organization. We enable our people to move in several directions within the group - in our five home markets. We notice, acknowledge, celebrate and care.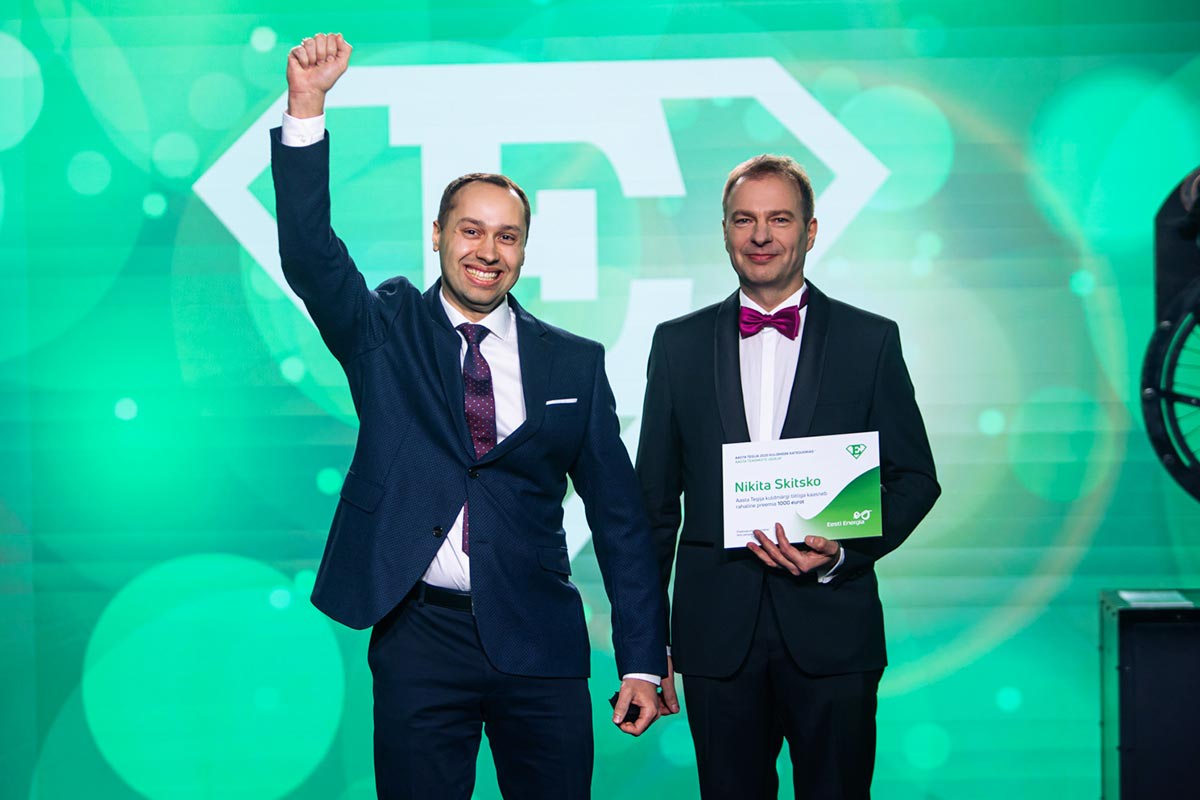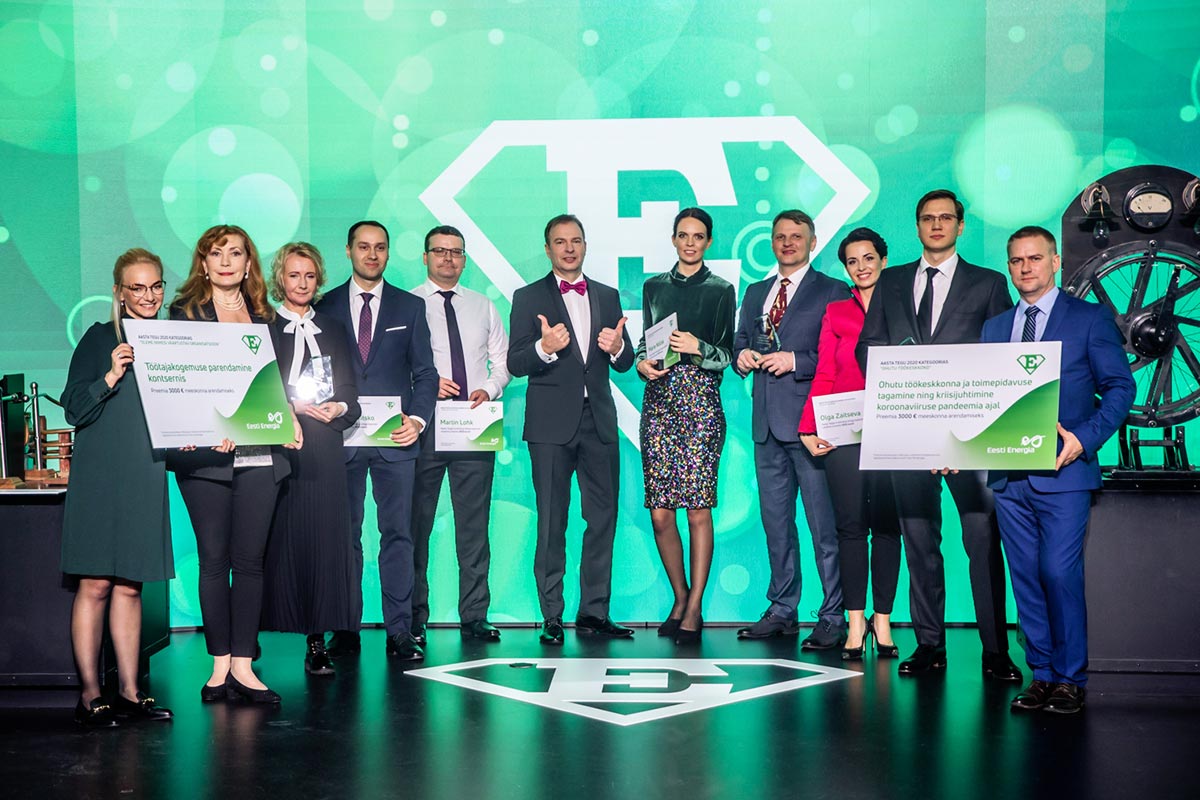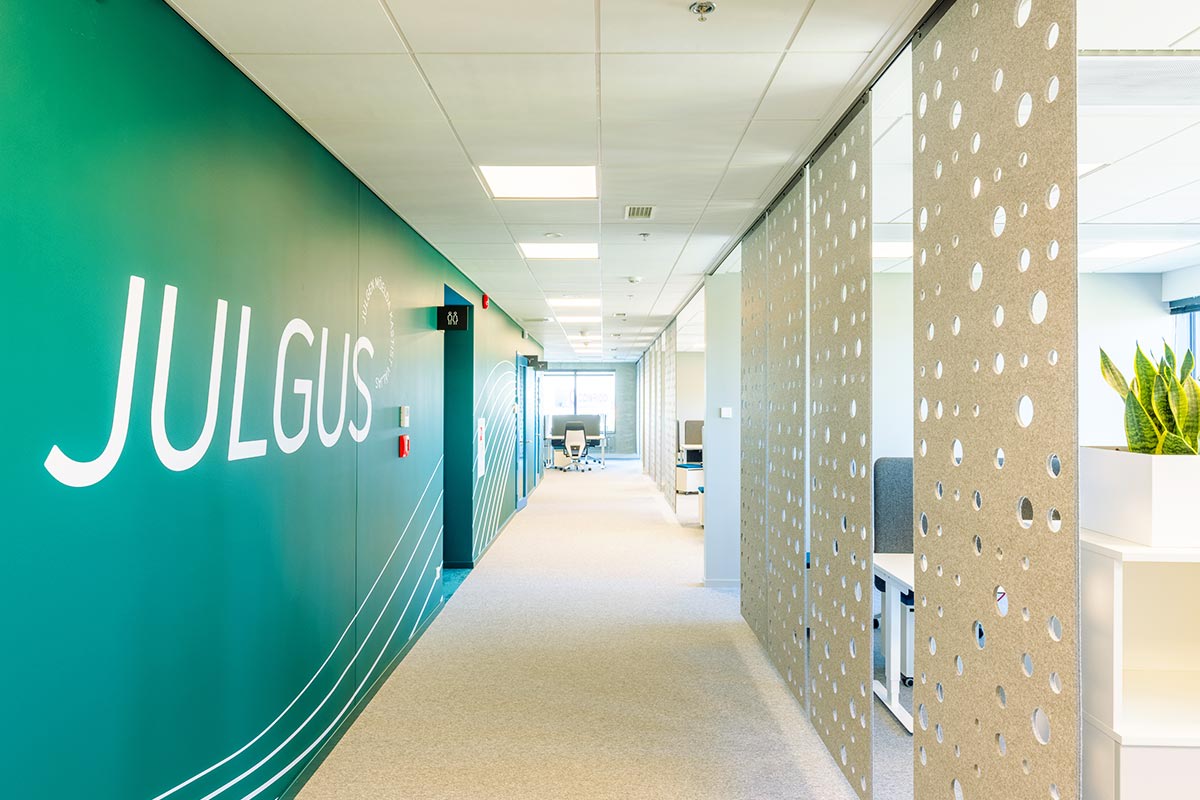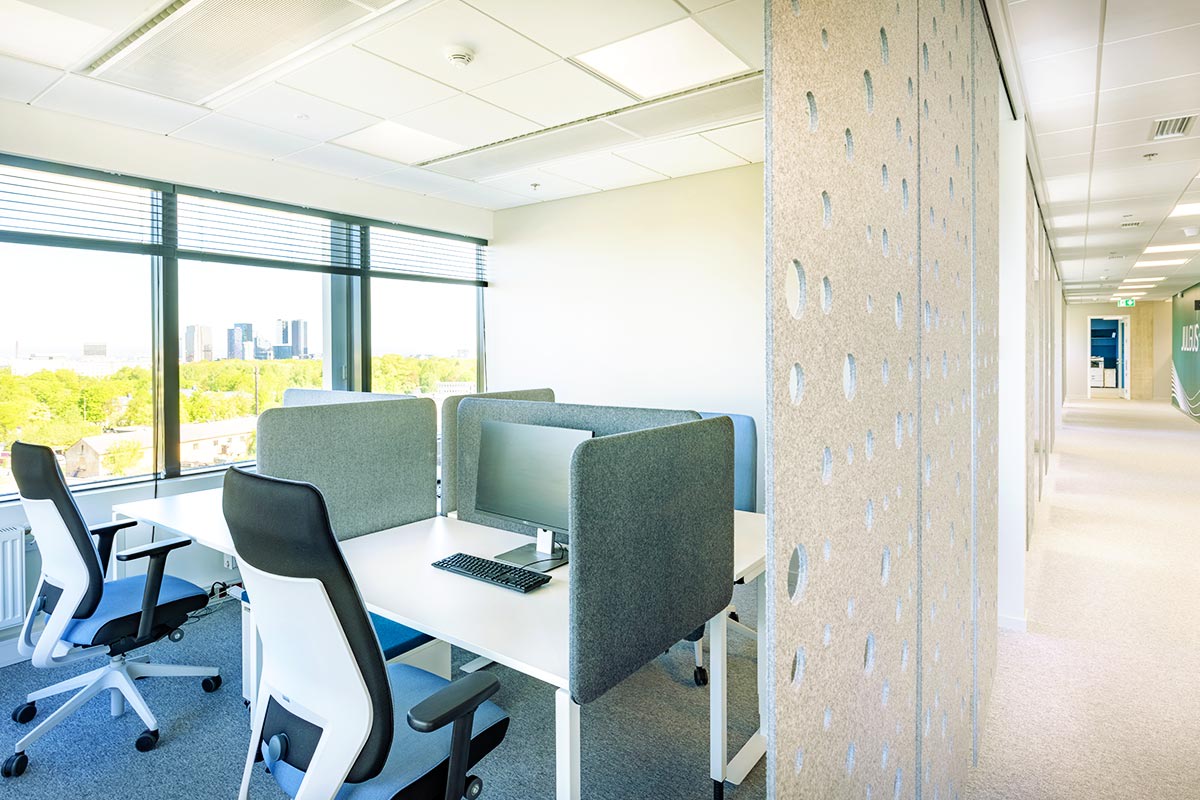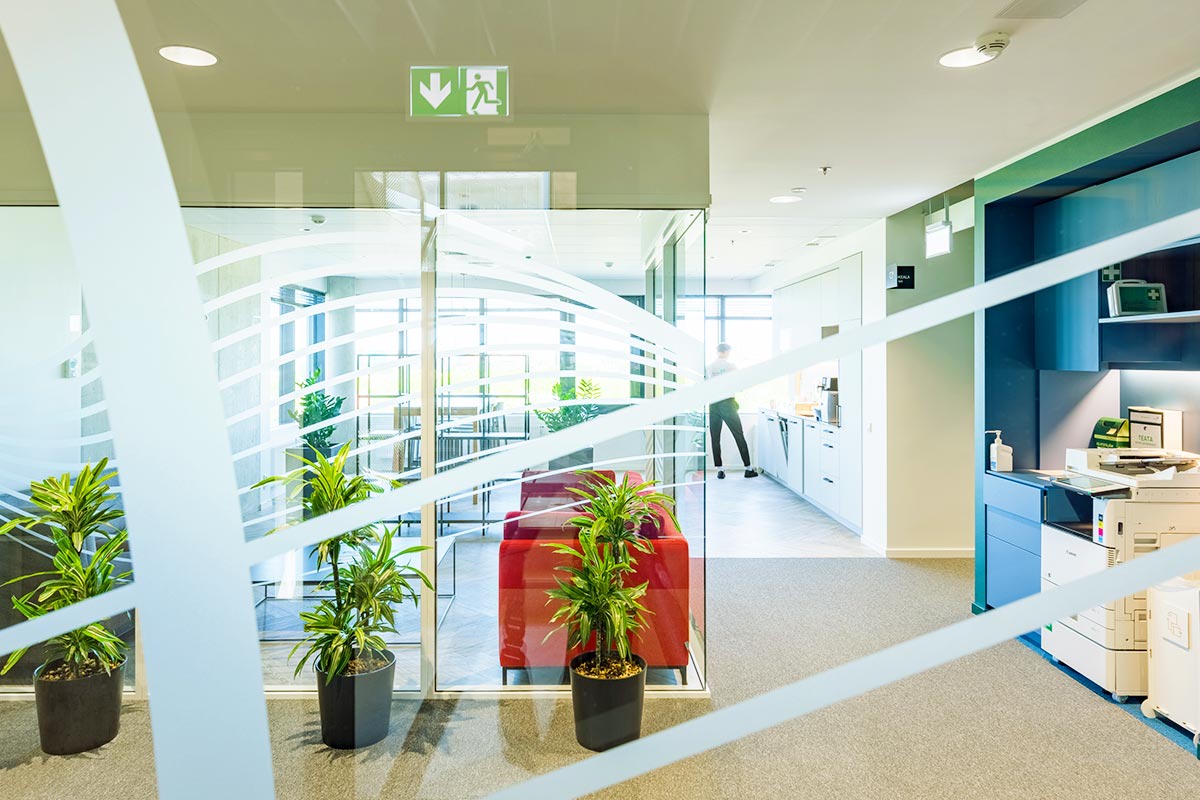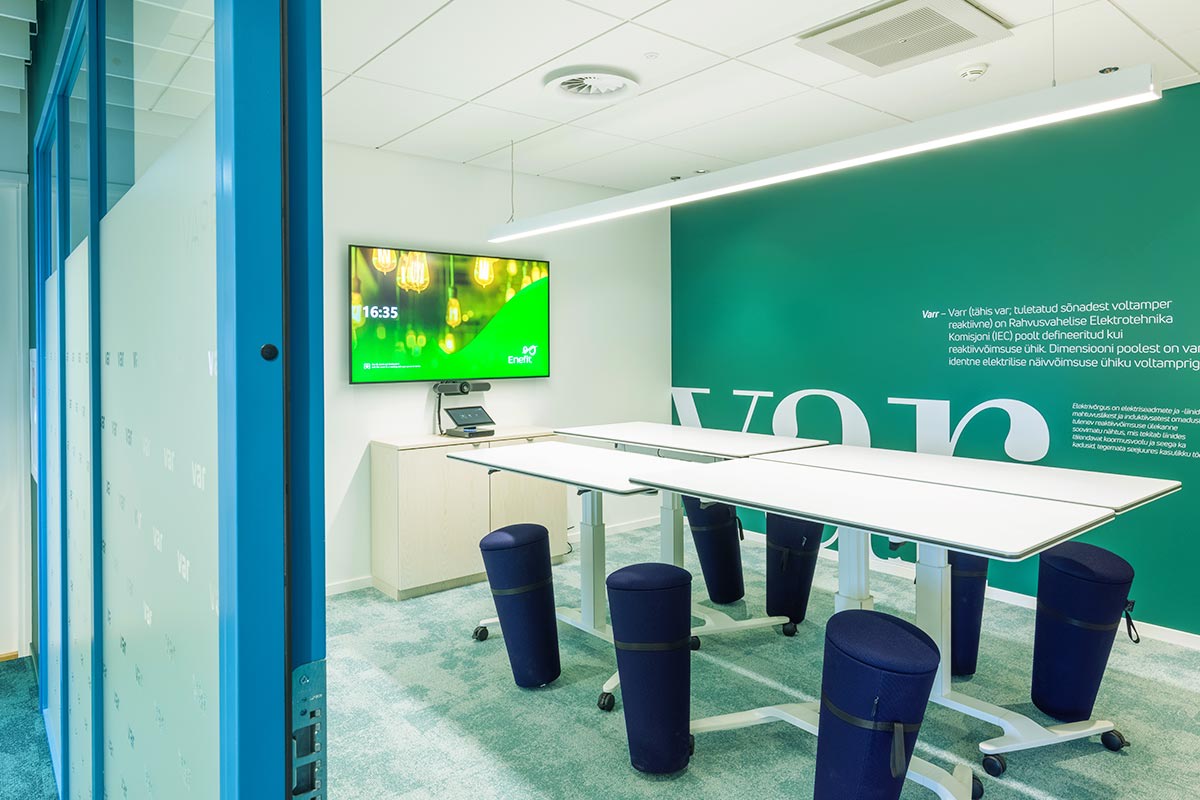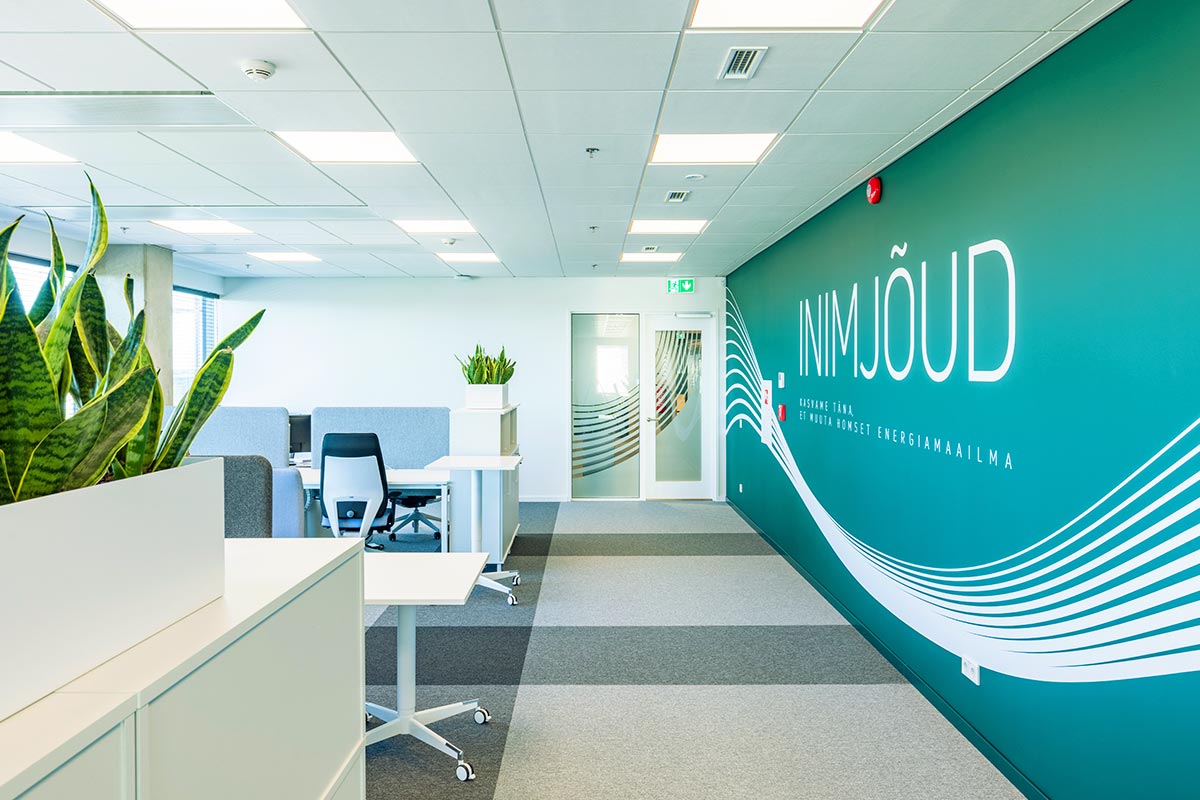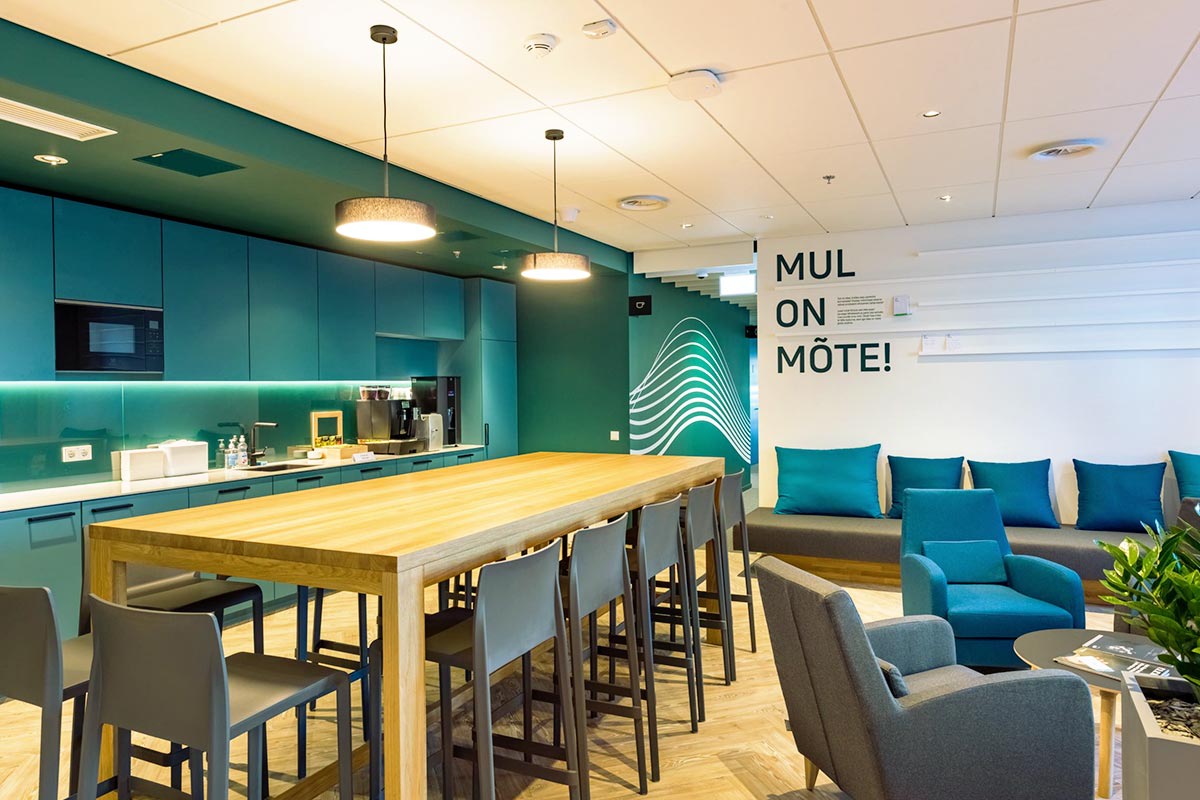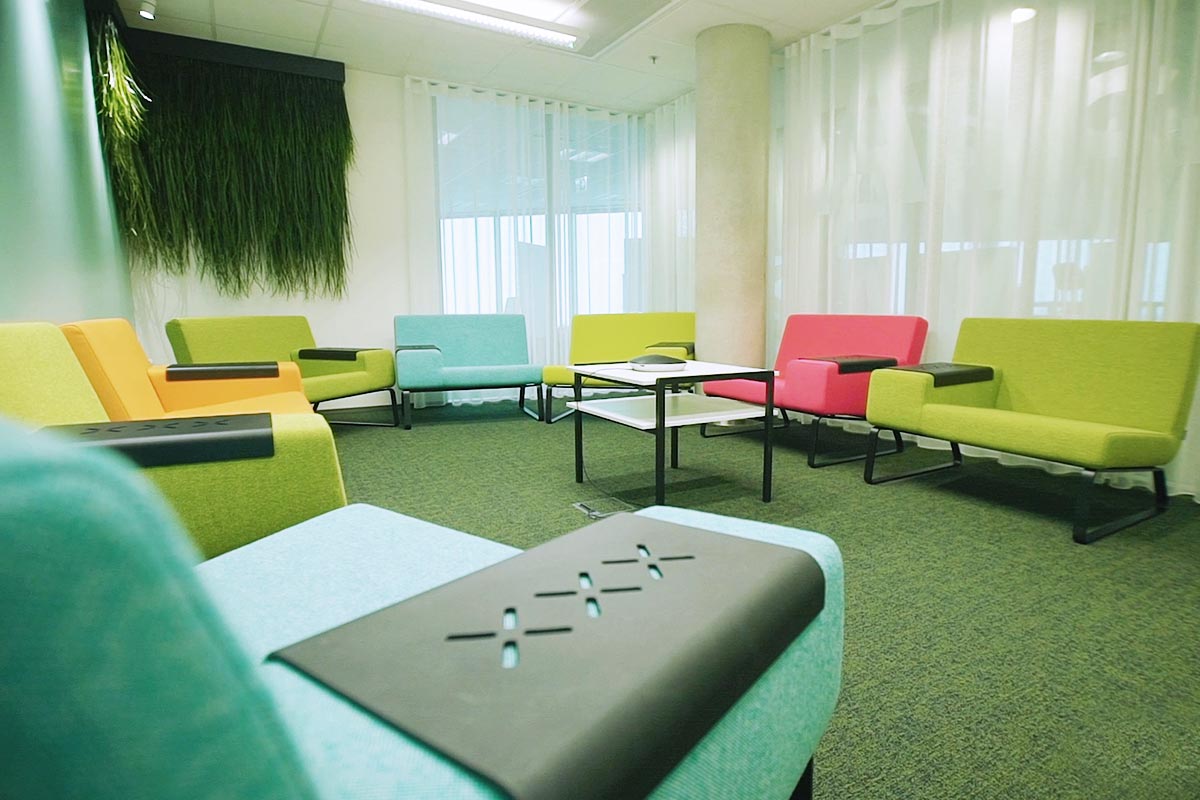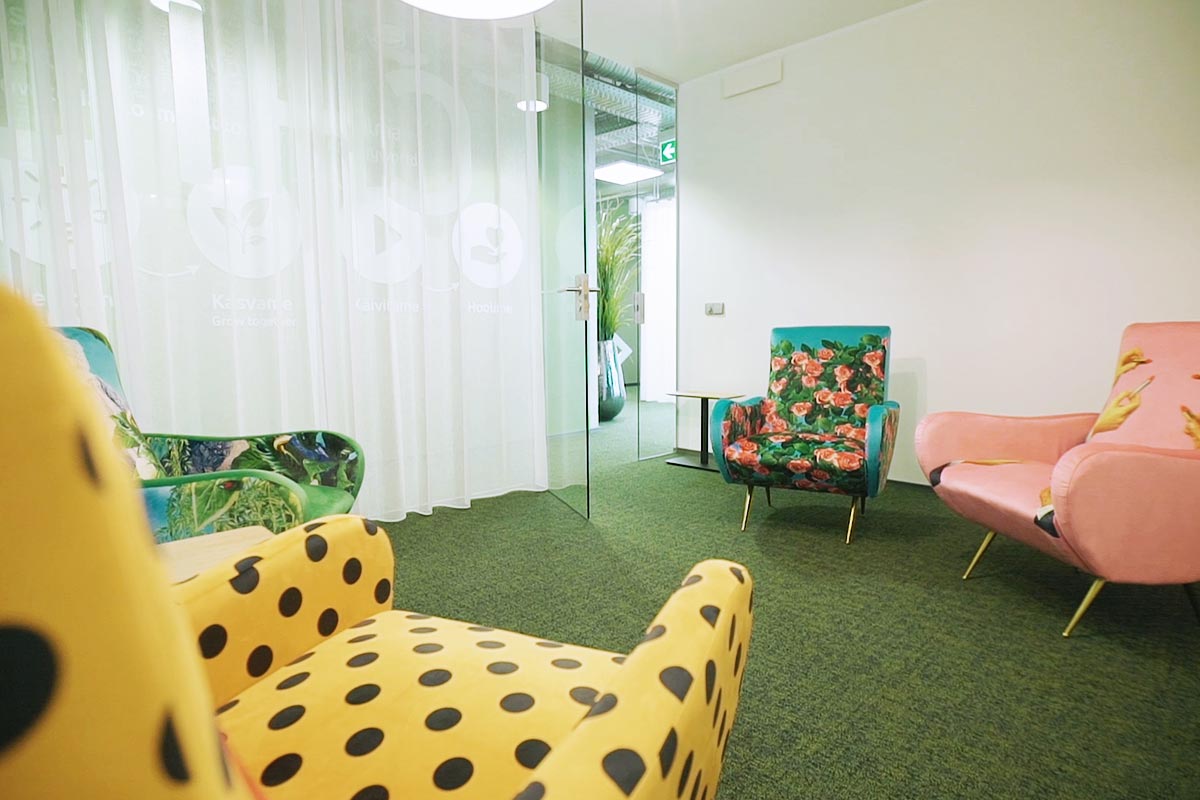 A work environment that supports creativity
The work environment supports culture and overall flexibility, such as a virtual work environment, collaborative spaces, the necessary leisure and creative spaces, tasteful and well-maintained common areas, and healthy food options in all locations.
Flexible work – in the place and device suitable for you
We are an official partner of Microsoft. We have smart digital tools that support a flexible way of working. It's important that things get done - no matter where or in which device.
Here you can contribute to sustainable energy solutions and the green transformation in the energy sector
The new energy world
We care - 40% of our electricity production constitutes renewable energy.
SMART SOLUTIONS
Green energy
Microgeneration
EV charging
Insurance
Lighting
Electrical work
Heat (district heating, heat pump, gas)
Smart solutions
(high-speed internet, smart management of equipment and
consumption, mobile app)
CLEANER PRODUCTION
Virtual power plant
Wind farms
Solar pa
Cogeneration plants
Thermal power plants
Low sulphur marine fuel
Recycle (limestone, shale ash,
waste tyres, garbage, wast wood)
ENERGY NETWORK
Integrated management of multiple infrastructures
(electricity, internet, cable,
EV charging)
Solar parks
Street lighting
High-quality electricity distribution network
Experience in energy world
Keep an eye on energy heroes
#energyhero
Related topics
About the company
We create modern energy solutions ranging from electricity, heat and fuel production to sales, customer service and additional energy related services.
Read more
Discover and learn
Promoting a scientific worldview - to this end, we contribute to projects that awaken, deepen and keep young people interested in science.
Read more
Management and structure
Our ambition is to be a role model for all other Estonian companies.
Read more