Blog
Useful and smart tips from the world of energy
Four smart solutions that make large electricity bills smaller
Home, Savings
Autumn and winter often surprise us in a bad way - with higher electricity bills. But this doesn't necessarily have to be the case! If you wish to find ways to reduce your high bills, we will give you an overview of possible smart solutions.
1. Switch to an energy efficient heating system!
The biggest potential for saving lies in heating. As the Estonian climate requires heating for almost half a year, it consumes the biggest amount of energy. Every heating system has its pros and cons. For example, the initial investment in the introduction of electric radiators and underfloor heating may be the lowest, but their fixed costs are significantly increased in winter due to the higher price of electricity.
If you love a warm stone floor in your bathroom, know that this comfort can have a big impact on your winterly electricity bill. An air source heat pump, for example, is a much more economical solution than an old oil radiator or electric heat blower. If you currently heat with wood, then a heat pump would be a safer and more environmentally friendly option: there is no need to store heating material and it is smoke, soot and ash free.
Now you can get a heating solution suitable for your home from Eesti Energia. Our experienced specialists will help you choose whether an air-to-air, air-to-water or ground source heat pump is best for you, give advice on different models and professionally perform the entire installation.
2. Benefit from the sun
On a long, dark and rainy autumn evening, it may seem that Estonia is a country poor in sunlight, where solar panels can never produce enough electricity to pay off in full. In fact, it is the opposite! Generating electricity from sunlight in your own home or business is gaining popularity everywhere.
Solar electricity is a competitive alternative to electricity purchased from the grid and the easiest way to start self-producing environmentally friendly electricity. The introduction of solar panels will reduce your current electricity bills, help increase the value of your real estate, and provide long-term security against rising electricity prices. Although the days are short, it is the best time to start installing panels to get the most out of the spring sunlight.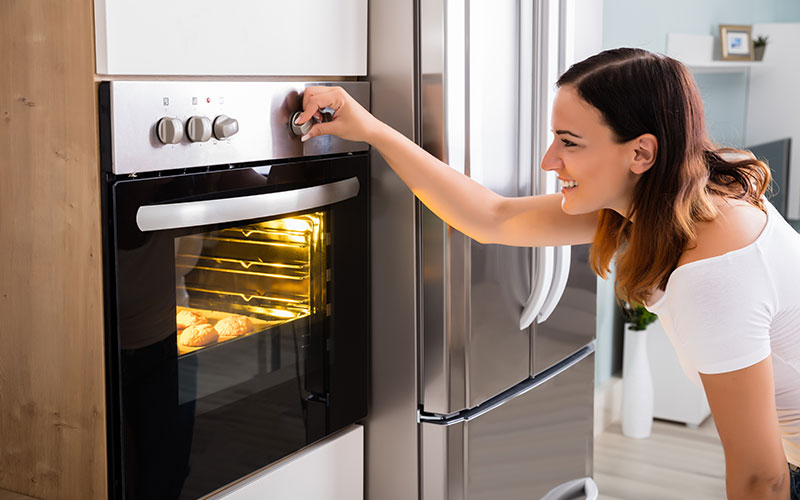 3. Replace equipment consuming excessive energy
In cold and dark times, people gather more indoors than usual - the TV, oven and lights are on. If your electrical appliances are older than average, they can have an effect on your electricity bill.
In general, when purchasing a new household appliance, you should keep an eye on not just the price, but also on how much the maintenance of the appliance will cost. A more expensive but more economical appliance will often pay off within a couple of years. The A++ energy rating devices save an estimated 45% of energy compared to the A energy efficiency class considered the top for a long time.
4. Stop consuming electricity during more expensive hoursl
If you have chosen a package based on the stock price, it is important for you to know that the stock price changes in the market every hour. Thus, from time to time, it may happen that the price of electricity in the early morning is relatively cheap, but during the peak hours of the morning, it is already ten times more expensive.
Eesti Energia's customers who use the stock exchange package can monitor the hourly price of electricity with the Eesti Energia mobile app and schedule their higher electricity consumption to more favourable hours. For example, if you have a sauna night coming up, you can decide according to the price of electricity whether to start the electric heater at six o'clock or at eight o'clock in the evening. By timing consumption more consciously, you can save almost 10% on electricity costs.