Blog
Useful and smart tips from the world of energy
5 questions and simple answers: selecting and installing a heat pump
Home, Savings
The heat pump is a popular heating system that is both energy-efficient and wallet-friendly in its operation. Orienting in the world of heat pumps can be relatively difficult at first, so we share the answers to the most frequently asked questions about pump selection and installation.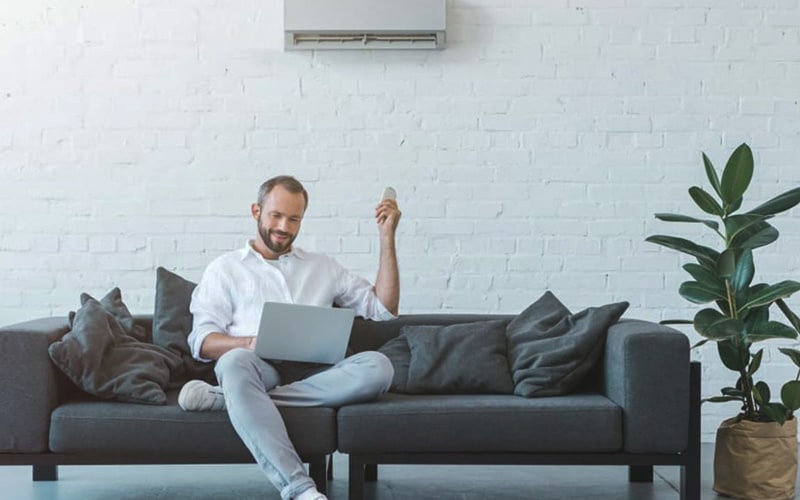 What pump is more suitable for me – air-to-air, air-to-water or a geothermal heat pump?
It depends on your needs, which pump type you should choose. If you want to get warmer in a specific room or smaller apartment, heat buildings that you use temporarily or support existing heating system during cold periods, then you need additional heating, air-to-air heat pump suits here better.
If you need a complete heating solution for a new house or you want to replace the existing heating solution in full, an air-water or geothermal heat pump is more suitable. The latter two also make it possible to heat household water and are an ideal solution for basic heating in larger households.
How much can you save by selecting a heat pump?
If you use electric or oil heating to heat your home today, you can save more than four times more on average electricity costs with a ground source heat pump, and almost 2-3 times with an air-to-air heat pump and an air-to-water heat pump.
What are the advantages of a heat pump over other heating systems?
If you heat your home with electric fans or radiators, the heat pump will have significantly lower heating costs and a longer service life. If you use stove heating today, the heat pump is a safer and more environmentally friendly option: there is no need to store heating materials and the heating is smoke, soot and ash free.
A heat pump is suitable for private houses of all sizes, apartment buildings, twin-houses, both office and industrial buildings. The in-house heating system can be both underfloor heating and radiators, and the heat pump can also be used to produce daily household water.
How long does it take to install a heat pump?
For qualified technicians, the installation of the heat pump only takes one or two days.
How long is the lifespan of the heat pump?
The service life of an air-to-air heat pump and an air-to-water heat pump is up to 15 years if the unit is properly maintained and used for its intended purpose. The service life of a geothermal heat pump is as high as 25 years, as the unit itself with the compressor is located indoors.
Want more advice? Ask for an offer from experienced Eesti Energia's sales engineers.