Blog
Useful and smart tips from the world of energy
Trainee Sergei and his story
The story of our next trainee proves that thanks to a well-developed digital workplace, the internship can also be completed remotely. All you need is good adaptability, agreed working principles and curiosity about the field.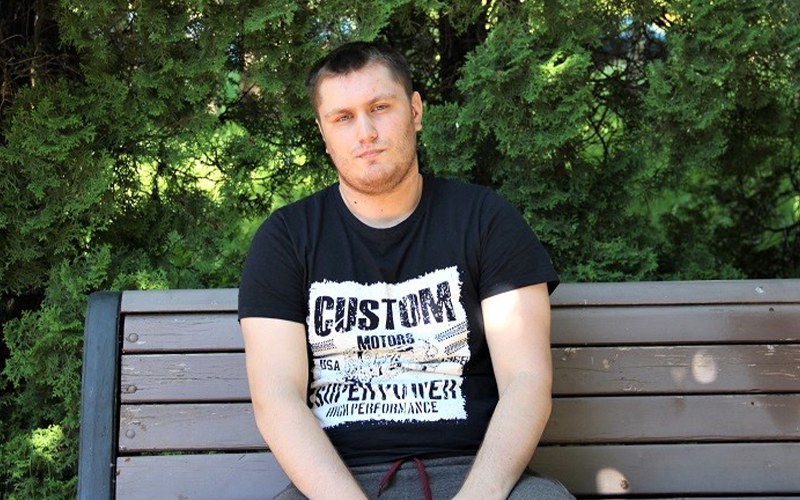 Sergei Jeva is a third-year student of Telematics and Intelligent Systems at TalTech Virumaa College, he is completing an internship as a development engineer with us.
Focusing on industrial digitization
"I am mainly engaged in the development of smart systems, in the context of Eesti Energia this means the digitization of industry. I am mainly involved in the creation of databases for professionals responsible for the technical supervision of wind turbines. For employees, submitting data must be a few clicks away. The goal is to design databases that can be used as easily as possible to avoid mistakes," Sergei explained.
Sergei is interested in how people's lives can be made more comfortable with smart solutions
"My internship supervisor is Rasmus Riis, a wind turbine maintenance engineer. For me, it is an interesting experience to communicate with the tutor only virtually. Namely, I am based in Jõhvi at Enefit Solutions and he is located in Tallinn. I am glad that I can complete the practice from a distance, it is a new kind of experience. In addition, it is possible to read the information received by letter repeatedly if necessary, and thus nothing is lost," he said.
In Sergei's opinion, the strengths of Eesti Energia are high-level virtual work environment and smart solutions in industry. "I believe that in the future, it is possible that smartphones will become part of the daily life of the industry. For example, welders could get their reports submitted in this way. A well-thought-out digital work environment will also help to plan working hours more efficiently," said Sergei.
The journey to programming
"I have always liked computers and besides, the whole world is becoming more and more digital. I am interested in how people's lives can be made more comfortable with smart solutions. At first I was involved in web design, but now I am more interested in programming and modeling. I will definitely stay in this field for a long period of time and why not work at Eesti Energia in the future," Sergei explained his future thoughts.
"As a child, I wanted to become a firefighter, a military man and much more, but when I got my first computer, I became interested in how different applications work and how they can be customized," Sergei described how he has found himself a speciality that makes him shine and motivates to constantly develop.