Enefit Volt has completed half of the Elmo charger upgrades planned for summer
Estonia's largest electric car charging network Enefit Volt will install 38 new fast chargers this summer, replacing chargers that were previously part of the Elmo network. The installation work started in June and 19 chargers have been upgraded to date.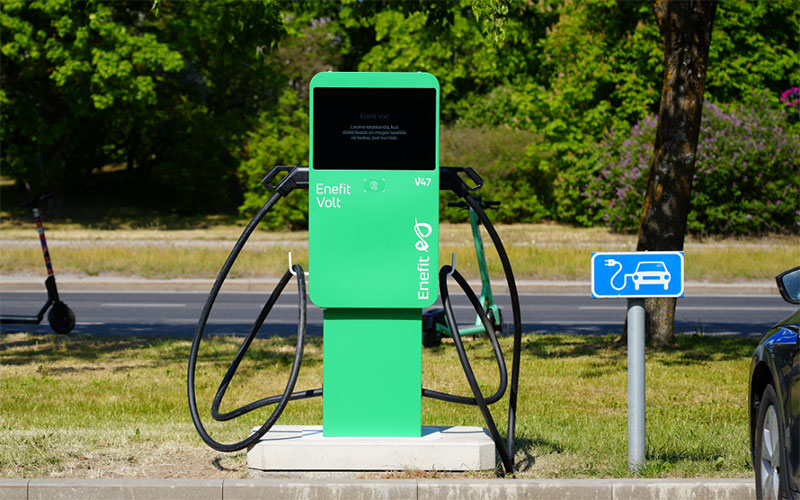 According to Kert Pääbo, Business Development Manager at Enefit Volt, the chargers installed this summer are part of a long-term plan. 'We have set the goal of replacing 79 former Elmo charging points across Estonia by the end of 2024,' Pääbo said. 'Half of them will be upgraded this summer, supplying 76 electric vehicles with electricity.'
The charging points are located in the residential areas of Tallinn and Tartu as well as in larger rural areas where the demand for charging solutions is growing. Compared to the previous chargers, the new ones are able to charge two cars with the CCS charging standard at the same time.
'Replacing Elmo chargers, installed more than ten years ago, with modern chargers suitable for today's electric cars is part of our plan to expand the public charging network,' Pääbo explained. 'At the same time, we will be able to bring electric car chargers closer to people living in apartment buildings or outside city limits.'
The new and modern-looking chargers can already be seen in Tallinn, Padise, Märjamaa, Vormsi, Emmaste, Salme, Lümanda, Kuivastu, Lihula, Karksi-Nuia and Kilingi-Nõmme. To see the exact locations of chargers that have been replaced and will be replaced, see the map.
Over the coming months, upgraded charging points can be seen in Paide, Rakvere, Tartu, Jõgeva, Rõngu, Värska, Kohtla-Järve and many other places in Estonia.
Enefit Volt is the largest electric car charging network in Estonia. Our 100% green electricity network is constantly evolving, offering fast and ultra-fast charging for electric cars with CCS, CHAdeMO, as well as universal Type2 charging standards.