Eesti Energia to acquire Estonia's first large-scale energy storage device
Next year, Eesti Energia wants to launch Estonia's first pilot project for a large-scale storage device to make sure the solution is suitable both in Estonia and the company's other retail markets. An international procurement was announced to find the storage device.
According to Kristjan Kuhi, Member of the Management Board of Eesti Energia, the key to a fast and affordable green transition that ensures self-sufficiency in energy is electrification based on renewable energy, in which energy storage plays a major part.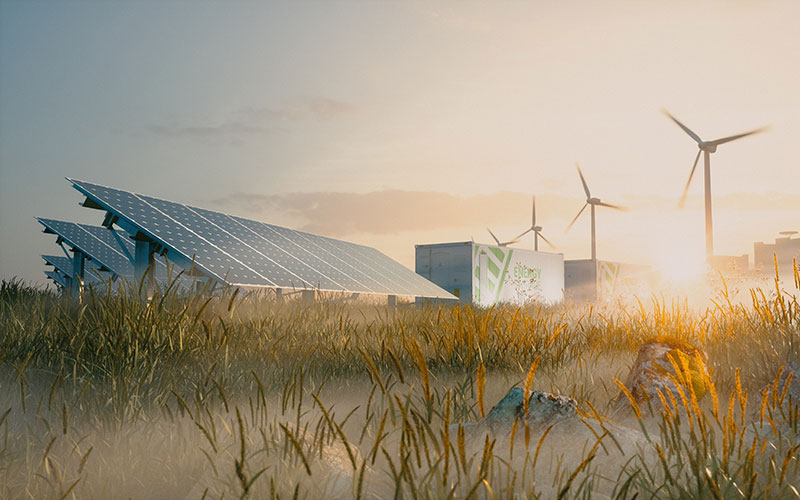 'The quickest way to ensure affordable electricity for consumers and the independence of the Estonian energy system is to switch to renewable energy as soon as possible,' Kuhi said. 'Since the wind doesn't blow and the sun doesn't shine all the time, energy needs to be stored. One solution for storing renewable energy is using large-scale storage devices. If we had those, we could have avoided the 4,000 € electricity prices of last year. Sufficient storage capacity helps ensure affordable electricity prices, the reliability of the energy system and a more efficient use of renewable energy.'
Eesti Energia is procuring a storage device with a capacity of 25 megawatts and 50 megawatt-hours to be installed in Ida-Viru County, which corresponds to 1 hour of consumption of approximately 150,000 households. With a large-scale storage device, we can participate in power exchange as well as other electricity markets to ensure the security of electricity supply.
'Storage devices are useful in many ways,' Kuhi added. 'Firstly, they help to cut off extremely high price peaks during times when there is little affordable renewable energy in the grid. Secondly, storage devices help store renewable energy and plan its use. Without storage devices, energy producers are forced to give away surplus energy at a very low price or for free. This may seem advantageous to other consumers at a particular moment, but it actually has a negative impact on the energy system as a whole.'
The storage device planned by Eesti Energia will allow for the storage of solar energy produced by 2,500 homes over 2 hours, which could be used to offset high prices during the evening rush hour. It would also fully cover the frequency reserve need in the Baltics.
Eesti Energia plans to find a supplier for the large-scale storage device by procurement in the summer of 2023 and the launch of the pilot project is planned for the second half of 2024.