Eesti Energia will turn Estonia Dairy Farm's power plant smart and green
Eesti Energia will build a unique, smart and environmentally friendly energy solution for the Estonia Dairy Farm in Järvamaa, Estonia, in which solar panels and the battery that stores their output will maximize the use of renewable energy generated on site and start stabilizing the power system through the Virtual Power Plant.
The Estonia Dairy Farm has been producing solar energy since 2018, but the pilot project with Eesti Energia is about to take several steps forward. The solar park's capacity will be doubled to 348 kilowatts and a Rolls Royce battery holding 150 kilowatt-hours (kWh) of electricity will be installed to store its output. 150 kWh meets the electricity needs of an average family for 16 days.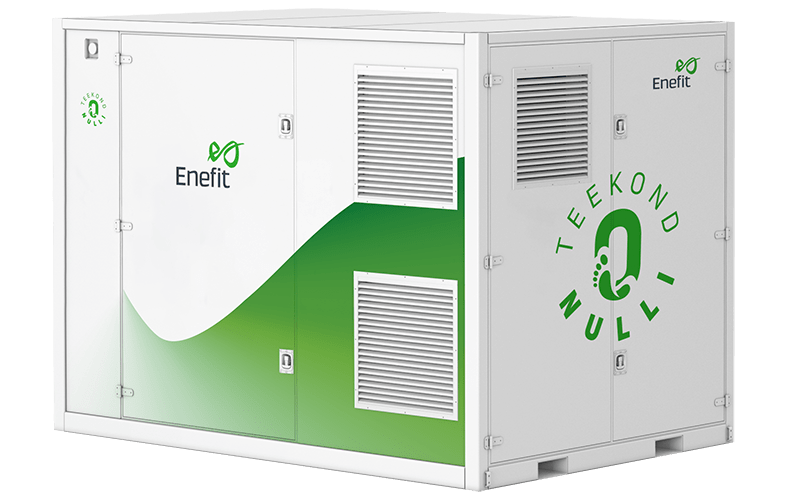 The smart system will be connected to Eesti Energia's Virtual Power Plant, enabling the farm to maximize the generated solar energy for its own use and earn additional income by selling it. The use of Eesti Energia's storage solution enables to increase the volume of self-produced and consumed renewable energy.
According to Roland Murakas, Head of Flexible Energy Services at Eesti Energia, the solution being tested at the Estonia Dairy Farm will make a significant contribution to increasing the future share of renewable energy in the power system. In order to cover higher consumption, the Virtual Power Plant can supply additional green electricity to the market and prevent the need to produce fossil fuel-based electricity.
"All parties benefit from Eesti Energia's new flexible energy management solution. Your company does not have to make additional investments, you can make maximum use of the renewable energy generated on site and save on electricity costs as well as earn additional income from selling it," Murakas said. "For other consumers, this means lower costs in terms of network services and electricity prices when similar solutions are added. In addition, it is important that the energy generated is 100% green."
According to Ain Aasa, the manager of the dairy farm, they are constantly looking for new opportunities to make their operations more environmentally friendly and energy-efficient.
"We are constantly looking for innovative and interesting challenges that would make production cheaper and cleaner. After installing the solar panels in 2018, we soon started thinking about how to maximize and store their output," Aasa said. "Storage technology has become significantly more available in a short time, and the new solution will not only allow us to increase the generation and use of renewable energy, but also earn additional revenue from selling it. During the dark, however, we can store the cheap night-time electricity in the battery."
Turning existing energy-consuming and energy-generating equipment into smart ones and adding new smart solutions will make it possible to stabilize the energy system and add more renewable energy to it. This will become especially important after 2025 when Estonia, Latvia and Lithuania will connect to the Central European frequency area and the role of local companies in ensuring security of supply will increase significantly. However, businesses can already earn extra revenue from the regulatory and frequency markets with their storage units.
"The growing share of renewable energy will create a much greater need to balance the energy system," Murakas said. "It will be efficient and cost-effective to make energy-consuming or energy-generating equipment smart, to take advantage of their flexibility, and, where possible, to store and consume the energy they generate. Thanks to Eesti Energia's Virtual Power Plant, the equipment can be operated in the energy system in such a way that the users do not notice any differences, but the result will be beneficial in many ways."
The flexible energy management solution will start running in the Estonia Dairy Farm in autumn 2022. The farm's current 174 kW solar power plant was built by Enefit Green in 2018.