The cornerstone of the wind farm supplying Eesti Energia for 10 years was laid in Lithuania
On Wednesday, the cornerstone of the wind farm was laid in Telšiai Lithuania. The entire amount of the wind park's green energy production for the next 10 years will be purchased by Eesti Energia. In the Baltics, this is the largest green energy purchase agreement in history.
E Energija's Telšiai 68,9 MW wind farm, which will be launched in 2022, will produce 235 GWh of green electricity per year, which would cover the annual electricity consumption of nearly 80 000 households. In addition to household customers, Eesti Energia will supply wind energy to business customers in order to create better opportunities for companies to make their operations more environmentally friendly.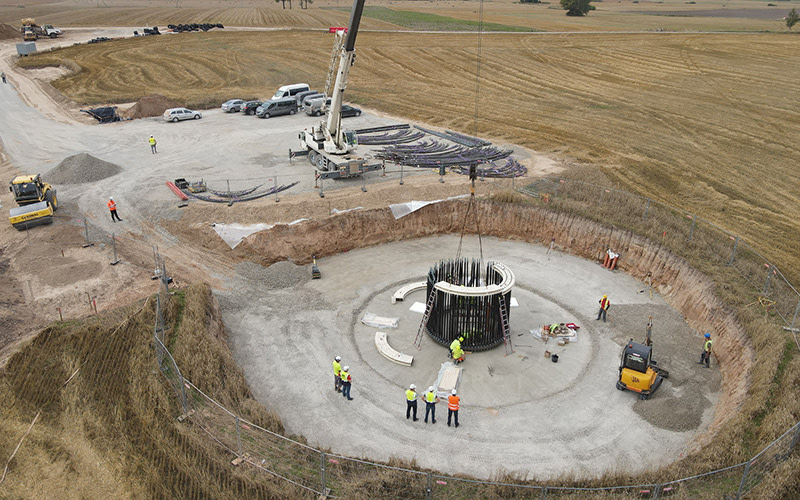 Previously, such a long-term and large-scale green energy purchase agreement has never been concluded in the Baltics. Eesti Energia's willingness to buy the entire production of the wind farm within 10 years was actually the key factor in financing the park. The largest green energy purchase agreement in the Baltics was made possible thanks to good cooperation between E energija, General Electric and SEB.
Eesti Energia is the leading developer of renewable energy in the region through its subsidiary Enefit Green, but through cooperation and long-term power purchase agreements with other developers it is possible to make an even greater contribution to Baltic countries in order to become the leading emissions reducer in Europe and at the same time, increase the region's energy independence.
The company has been operating under the Enefit brand in the Lithuanian business customer market since 2007 and has achieved a strong position as a seller of electricity and gas. The Lithuanian electricity market for household customers will open to consumers on 1st January, 2021, that is eight years later than the Estonian energy market. Eesti Energia started selling electricity to Lithuanian household customers at the beginning of this year.