Enefit Green enters the Polish renewable energy market
Enefit's renewable energy subsidiary Enefit Green signed an agreement to acquire 20 solar park projects in Poland. The total capacity of the solar power plants to be acquired is 19,15 megawatts.
All the 20 solar park projects to be acquired have won subsidies at Polish renewable energy auctions in 2016 and 2017. Poland is currently the only market of Enefit to hold large solar energy auctions.
Of the 20 projects to be acquired, 9 solar parks are already completed. The remaining plants are in the final stages of construction and will be completed by autumn. Enefit Green's investment amounts to 17,3 million euros.
All solar park projects are owned by Solaque Holding Ltd, constructed and operated by GEO Solar Sp. z o.o. - both affiliate of GEO Group operating on Polish renewable energy market.
According to Aavo Kärmas, Chairman of Board of Enefit Green, expanding solar electricity production is part of Enefit Green's strategy and ambitious growth plan.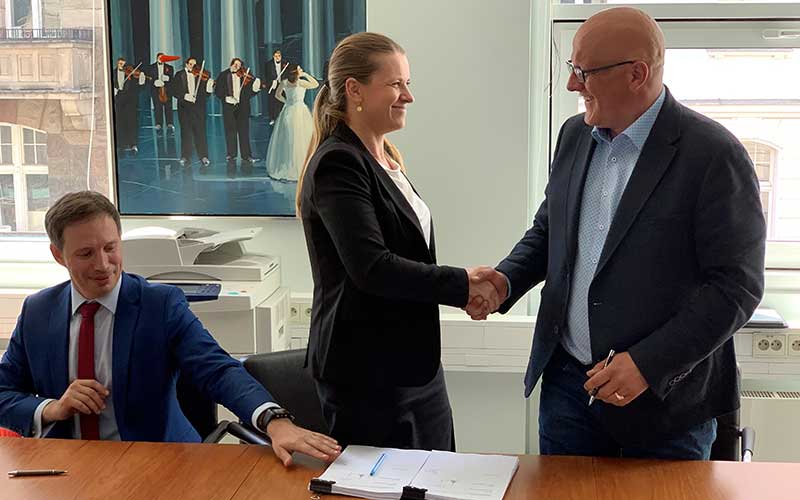 "We have set a goal to increase the share of solar energy in our renewable energy production portfolio, which means implementing projects both in Estonia and in other Baltic Sea markets where Enefit operates. The acquisition of Polish solar parks will bring us closer to this goal and will increase the current portfolio of Enefit Green's solar power generation capacity to 26 megawatts. In addition, the investment will create a foundation for us to build operational capability in Poland and further implement the strategy," said Kärmas.
He added that since the goal of Enefit is to produce 45% of electricity from renewable and alternative sources by 2023, these solar power plants will also contribute to this.
"We are very proud that we can be part of Enefit Green's entry to the Polish market. We successfully managed the construction risk and find the transaction a confirmation of our team's work quality. I'm convinced that the acquisition of our photovoltaic projects by the largest producer of renewable energy in Estonia and one of the largest in the Baltic States might represent a chance for both parties and the entire Polish renewable energy sector in the following years," said Mariusz Klimczak, GEO Solar Board Member.
The electricity production of all the purchased solar parks is sold to the grid. Enefit Sp z o.o., a subsidiary of Enefit, is responsible for energy sales. In the future, it will be possible to sell the output of these solar parks directly to Polish customers of Enefit.
Enefit Green is a renewable energy company owned by Enefit, which produces electricity and heat from wind, water, sun, biomass, biogas and mixed municipal waste in Estonia, Latvia, Lithuania and now in Poland. In this way, Enefit Green is a company with the most diversified production portfolio among renewable energy producers in the Baltics.