Internship
We are looking for new energy!
Join us, let's work together to make the world a cleaner place!
During the internship we will share with you the knowledge of the future technology world. All trainees at Eesti Energia can do meaningful work that creates added value for Estonia and the Baltics as a whole. We support your path, share our knowledge, and demonstrate professional perspectives during the achievement of results. During the internship, we create opportunities for your professional development, you have the opportunity to learn new things and come up with innovative solutions in our field.
We welcome entrepreneurial and innovative colleagues and vocational students as well as recent graduates.
Find my opportunity
We welcome students for internships in IT, engineering, analytical, environment fields.
On average, every 10th new employee has previously been our trainee
We have almost 200 young trainees every year
Be part of a friendly, loyal and professional team
Find your opportunity!
| | |
| --- | --- |
| Unfortunately, the are no internship vacancies at the moment. | Unfortunately, the are no internship vacancies at the moment. |

ENGINEERING AND TECHNOLOGY

Unfortunately, the are no internship vacancies at the moment.

Unfortunately, the are no internship vacancies at the moment.
There is no suitable offer for you here?
You are still interested in doing internship at Eesti Energia - send your CV to e-mail praktika@energia.ee.
If your candidature is of interest we will forward your CV to companies in the Eesti Energia Group looking for new employees with your expertise.
You can find Elektrilevi traineeship vacancies here ».
Several reasons to come to Eesti Energia for an internship
We take into consideration the expectations of your internship and meet them if possible
We will provide you with a personal tutor with whom you will set clear goals and follow them
We will give you meaningful work and give you a chance to challenge yourself in real life situations
We offer the opportunity to learn from our professional and fun colleagues
We notice and acknowledge your contribution
We give you a great starting point and a wealth of experience for your future career
We will involve you in our fun joint ventures and development activities
Eesti Energia is a desired employer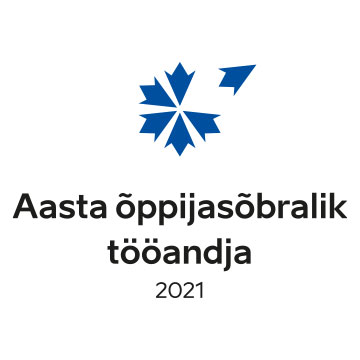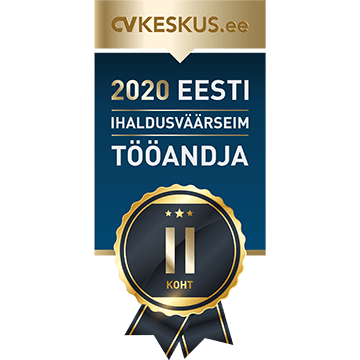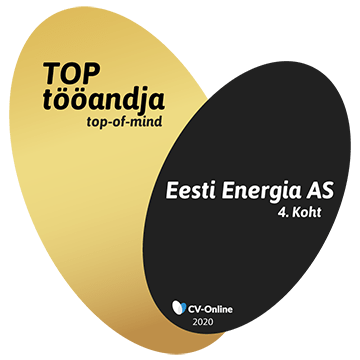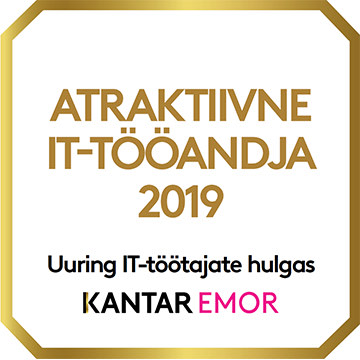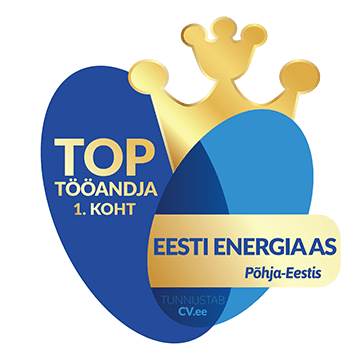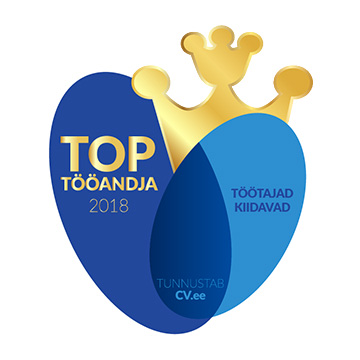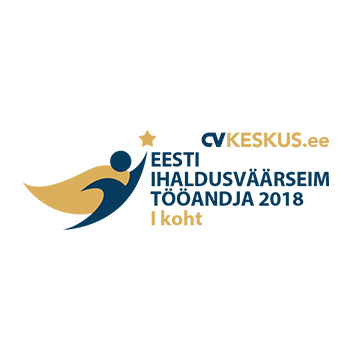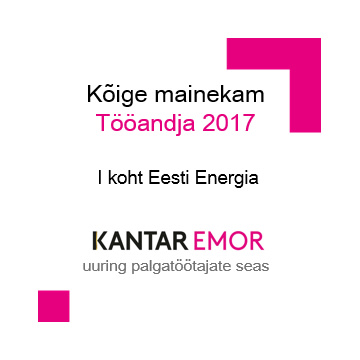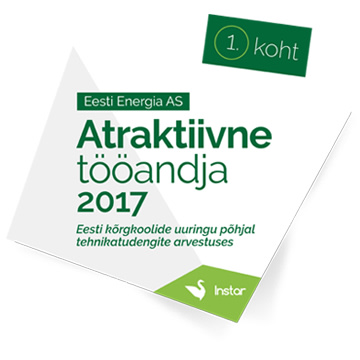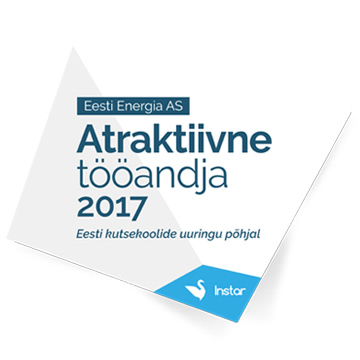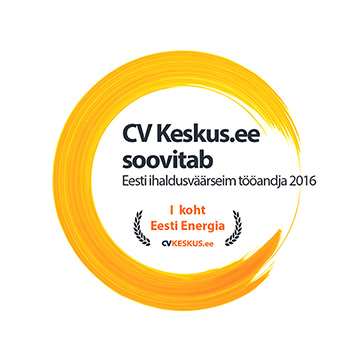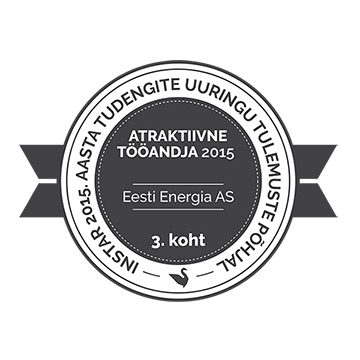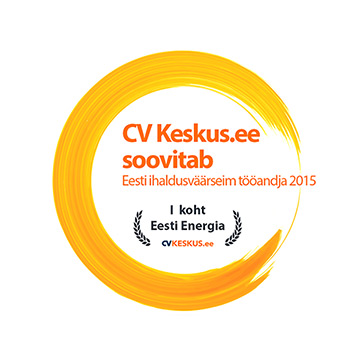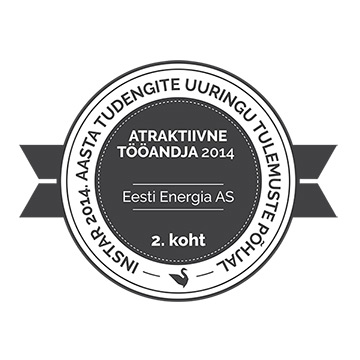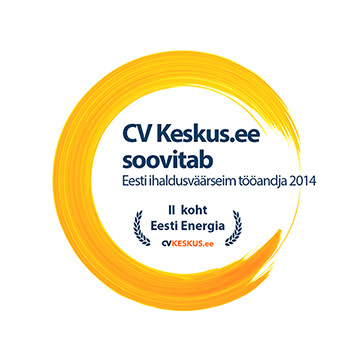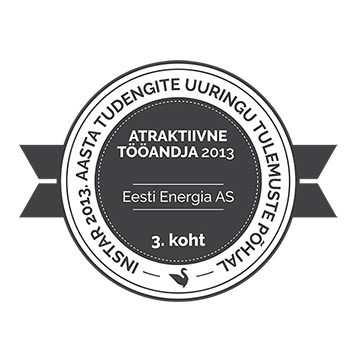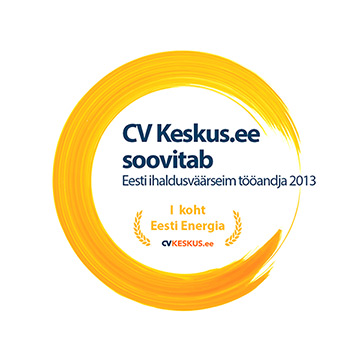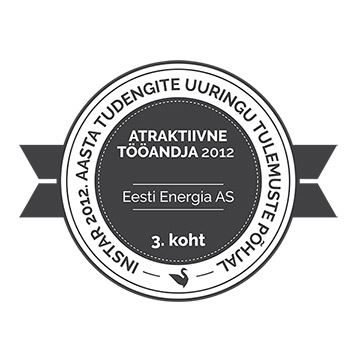 #energyhero
The internship is a breeding ground for starting work at Eesti Energia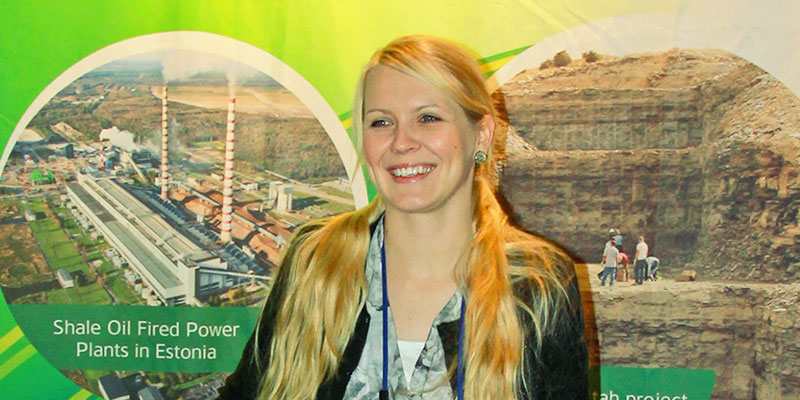 She did a traineeship in the summer of 2012 and now works as an environmental specialist at Eesti Energia
The internship at Eesti Energia was varied and exciting! As a trainee, I was able to choose the field I was most interested in, and to deal with it intensively. I received lots of support and even the silliest questions were happily answered. Internship at Eesti Energia means learning from the best specialists in your field and getting a close look at the planning and implementation of the company's continuous development process. The Estonian oil shale industry is a field with many different topics, where everyone can find something interesting!

Hedi Konrad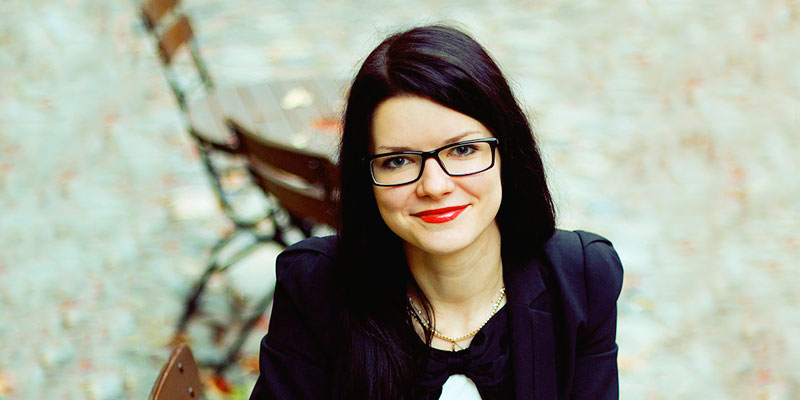 She did a traineeship in the summer of 2014 and now works at Eesti Energia's Business and Information Technology Service
Eesti Energia is my first job! Internships at Eesti Energia are a great way to see how a big company is operating daily and discover a diverse and interesting world of work for you. I am happy to work here and have made invaluable experience and valuable friends.

Kristina Eapost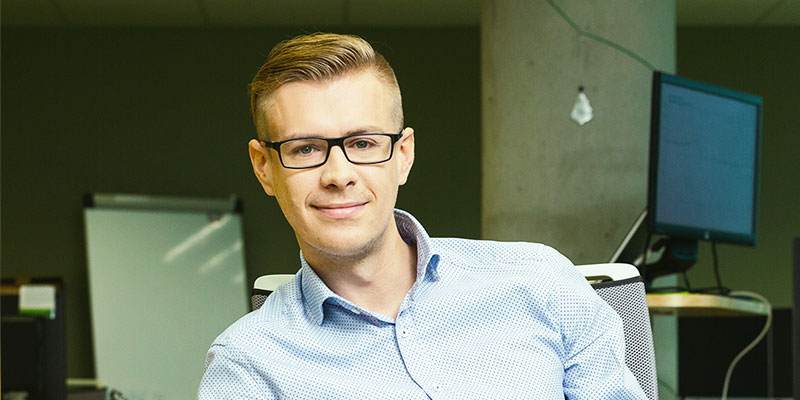 He did a traineeship in the summer of 2015 and now works as a project manager in the Energy Sales Product Development Unit of Eesti Energia
Internship at Eesti Energia is, in my opinion, one of the best ways for a young professional to gain experience in working for a large company, see patterns of thinking and behavior of top professionals on a daily basis, and challenge yourself by solving the tasks assigned to you. The supportive team and positive internal climate in the organization certainly influenced my perception of the future job. In university, you have to find answers to questions, but during my internship, I learned to ask questions, which gave me the ability to think and act more and in an innovative manner.

Evert Eero
Related topics
Come to work
Do you want to work for the most preferred employer in Estonia?
Come and join us
Discover and learn
Promoting a scientific worldview - by contributing to projects that awaken, deepen and keep young people interested in science.
Read more
About the company
We create energy solutions.
Read more