Exporting knowledge
Our knowledge of oil shale mining and processing, based on our
100 years of experience, is recognized worldwide
Estonia is the largest oil shale processing country
At the same time, the world has very large oil shale reserves and there are other countries that are developing or wanting to use oil shale energy. Therefore, we can export our expertise in mining, manufacturing, environmental impact reduction, or provide experienced project management services around the world.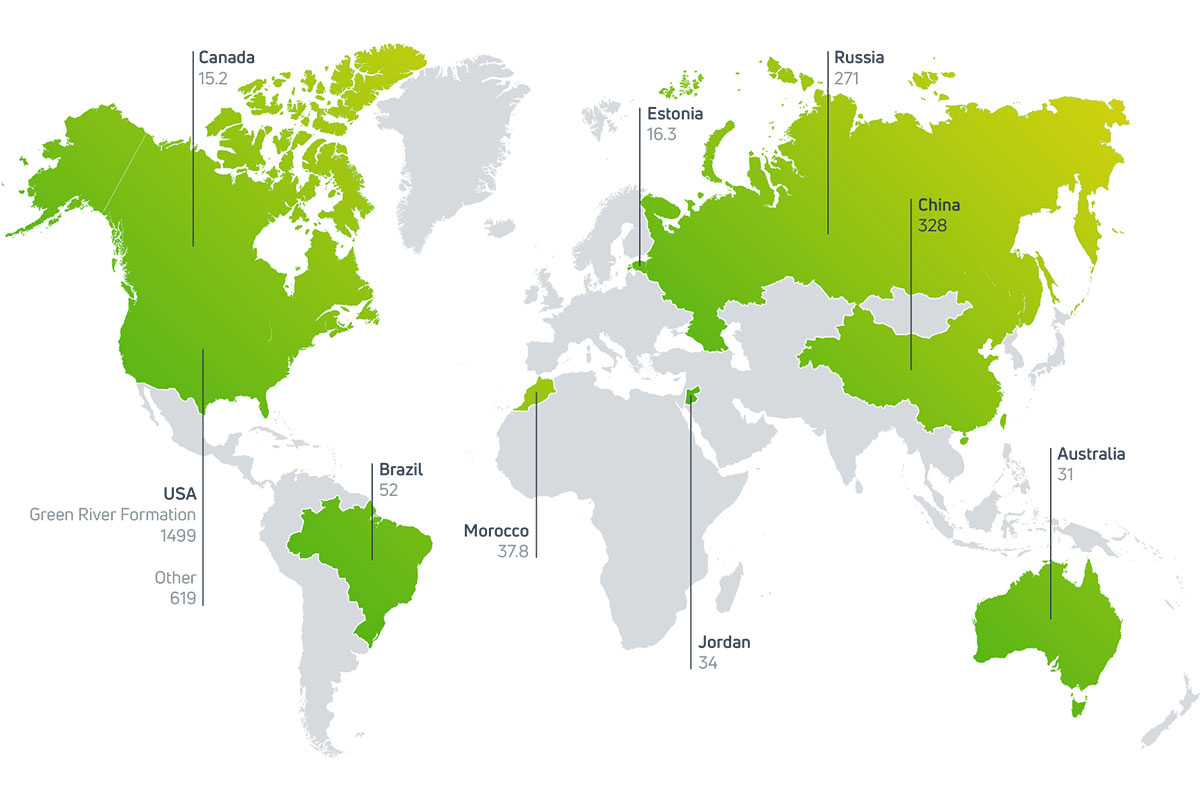 Marketing cookies are required to watch the video. You can change cookie rights under cookie settings. You can also watch the video in the YouTube environment.
Oil shale power plant in Jordan
An important knowledge export project is the development of a 554 MW Jordanian oil shale power plant and quarry. Thanks to Estonian oil shale scientists and engineers, Jordan's energy dependency will be significantly reduced in the future and the plant will cover 10% of the country's total energy needs.
Read more
Eesti Energia oil shale deposit in Utah, USA
It is estimated that 80% of the world's oil shale reserves are located in the United States. In 2011, Eesti Energia acquired an estimated 6 billion tons of oil shale reserves in Uintah county, Utah.
Preparatory work is underway to assess the environmental impact of industrial start-ups and to study engineering solutions. Throughout the project, we will be testing our unique know-how to create value for both Utah residents and Estonia.
Read more
We study the properties of different types of oil shale
Our long-standing experience in oil shale processing is highly priced elsewhere in the world. In addition to oil shale in Estonia, Jordan and the USA, Eesti Energia specialists have also explored oil shale deposits in Mongolia, Morocco, Serbia, Turkey and Myanmar.
In addition to the Estonian, Jordanian and US oil shale, we have also tested Chinese oil shale on in Enefit technology lab in Frankfurt to collect data for research and design purposes.
Currently, Eesti Energia's research group is working with state-owned Turkish Petroleum and Turkish Coal Enterpises to conduct geological surveys and analyze the characteristics and quality of local oil shale.
This is how we develop our oil shale know-how to make oil shale mining and energy production more efficient and environmentally friendly in Estonia and worldwide.
Read more
Related topics
Renewable energy
Eesti Energia's subsidiary Enefit Green is engaged in the production of renewable energy
About renewable energy
Technology
Towards more efficient and environmentally friendly power generation by using smart technology
About technology
Contacts
You can find our contacts here:
Contact us