Dear customers!
Due to Midsummer holidays, Eesti Energia's customer service information line 777 4040 is open until 3 pm on 22.06. The business customer phone 777 2020 is open until 2 pm. We are closed on June 23 and 24.
Electricity
Electricity packages suitable for your needs
View packages
Gas
Gas packages that fit your needs and help you save
View packages
Heat pumps
Economical and convenient heating and cooling solution
Read more
Solar panels
Generate your own electricity and save today!
See solutions
Your personal data
Log into the self-service
Log into the self-service
Everything for your home from one place


---
Eesti Energia mobile app
Your consumption information, electricity and gas contracts, and invoices are quickly accessible everywhere with the app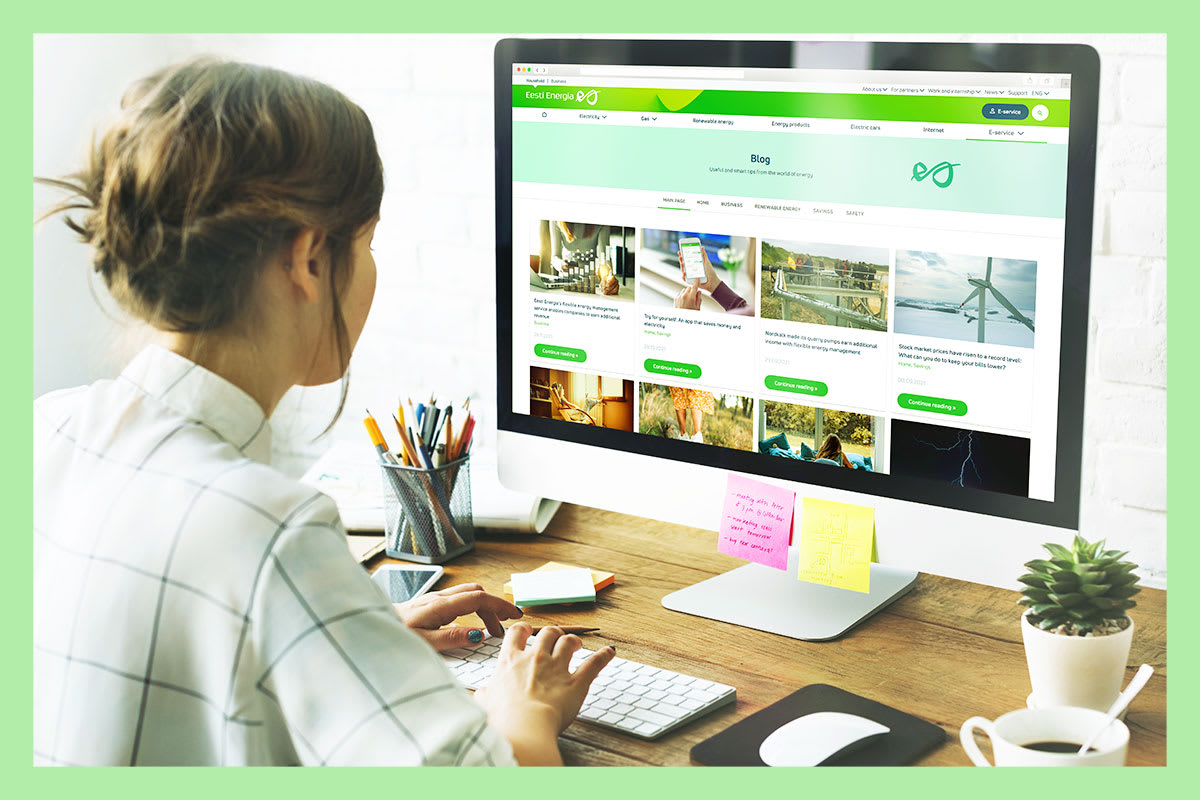 Useful and smart tips
Check out our blog stories that help to navigate in the energy world
Read more
Together we will make the world a cleaner place
You can choose 100% renewable energy
with all our packages
Make the contract green
With solar panels you can
produce green energy yourself
Calculate a suitable solution for me
We care - 40% of our electricity production constitutes renewable energy
Read more
Interesting reading
Are you a business customer?
All necessary energy services for your business
For business customers
About us
We offer you useful and convenient energy solutions, and also produce increasingly environmentally friendly ourselves.
About us
Contacts
All necessary contact information
Contact us