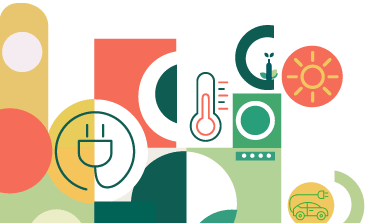 Kevadine ehitushooaeg on alanud!
Kutsume Teid uudistama Eesti ehitab 2023 ehitusmessi soodushinnaga ning osa saama meie energialahenduste messipakkumistest. 25. rahvusvaheline ehitusmess leiab aset 5.-8. aprillil Eesti Näituste messikeskuses ning meie stend koos energiaspetsialistidega ootavad Teid D-hallis. Sissepääsu ehitusmessile saate Fienta keskkonnast soetada soodushinnaga 4 eurot kasutades koodi "EESTIENERGIA".
Dear customers!
Eesti Energia's private customer information line is open from 8-15 on December 23, and the business customer information line from 9-14. We will be closed on December 24-26. Happy holidays!
Eesti Energia will start providing universal service from October 1 at the latest. When the price is determined, we will announce it publicly as soon as possible. Read more »
Bills
View or pay your bills
Contracts
Sign, edit or view your current contracts
Consumption history
Overview of your consumption history
Contact details
View or edit your contact information
My account
Change your account settings
Authorisations
Grant, change, or revoke authorizations