Blog
Useful and smart tips from the world of energy
Autumn and winter will once again raise the issue of how to create a more energy-efficient and safe home. Here are six simple tips!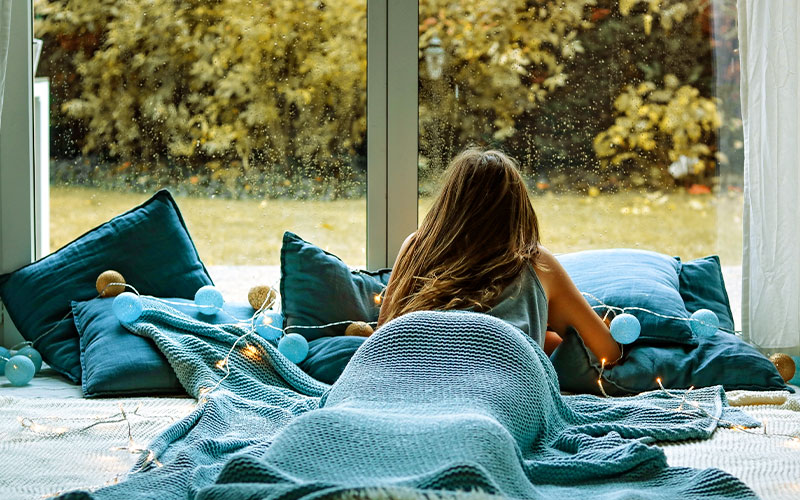 1. Check your windows
The windows of older houses and apartments may not be sufficiently heat-proof. Warm air escapes from the cracks around the window frames, and your apartment or house can be cold despite constant heating.
If it is not possible to replace the windows, it is worth insulating the window frames for the cold season. Assembly foams sold in any construction store can be used for this purpose. Be sure to follow the manufacturer's instructions when using the foam. In addition, it must be borne in mind that insulating the area around windows can reduce the natural ventilation of the room, which in turn affects the indoor climate.
2. Keep your radiators clear
Central heating radiators sold as consumer goods are not the most attractive interior design elements. People tend to hide them with curtains and sometimes even with furniture. However, this prevents the free movement of warm air in the room, making it very warm behind the furniture, but the room is still quite cold. If your rooms tend to get chilly during the cold season, one of the first things to do is to make sure that your radiators are not covered.
3. Make your lights energy-efficient
The autumn-winter season means more darkness. For energy-efficient lighting, use LED light sources and luminaires both indoors and outdoors. The next step in creating energy-efficient lighting is to equip your lighting systems with dimming and motion sensors that turn on the light only when needed.
4. Make sure your electric heating is safe
According to the Rescue Board, almost a quarter of all building fires are caused by failures of electrical equipment or installations. Therefore, before introducing electric fan heaters and radiators, attention must be paid to the condition of the entire electrical system. In older buildings, the electrical system may be outdated and the wiring may not be designed to pass high power.
If your electricity bills have previously been too high due to electric heating, it is worth considering the installation of a more economical and efficient heat pump before the arrival of winter.
5. Remove soot!
According to the Rescue Board, about a couple of hundred fires start every year with the soot in the chimney igniting. All such fires can be prevented by cleaning the chimneys and heat sources regularly, at least once a year. According to the law, a chimney sweep with a professional certificate must clean the heating system once every five years. Heat moderately and observe your heaters more carefully during the cold season.
6. Install and check your detectors
A properly installed smoke detector saves lives, so make sure it works properly. Checking your smoke detector is very easy. There is a button on the detector that needs to be held down for a few seconds – the alarm should sound if it works properly. It is also recommended to purchase a carbon monoxide detector in residential premises with a wood stove or fireplace, as odourless and colourless carbon monoxide may be emitted without perceptible or visible smoke.