Blog
Useful and smart tips from the world of energy
Bang, smoke, power outage? Unexpected cases where Eesti Energia insurance has helped customers
Home, Safety
We often only think about insurance when we need to cover unexpected expenses. If an accident occurs with household electrical equipment, Eesti Energia's electrical equipment insurance is helpful and can be chosen by every Eesti Energia customer in addition to their electricity package.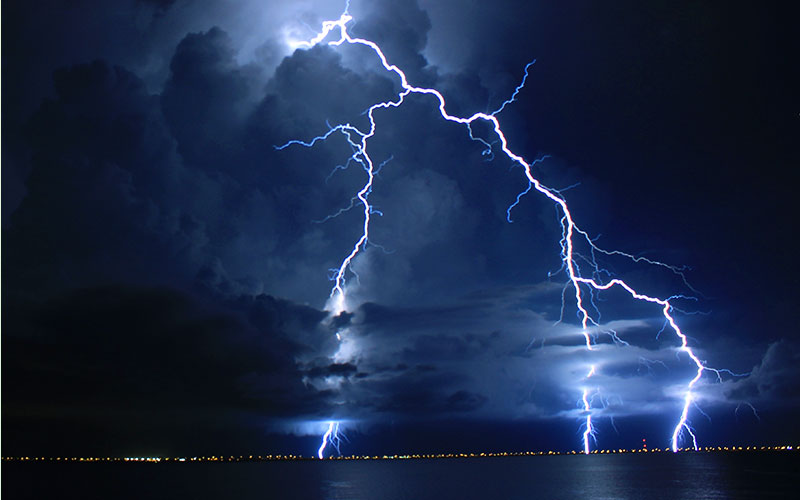 We have gathered some situations where insurance for electrical equipment provided great support in an unexpected situation:
Heat pump stopped working after a power outage
There was a long-term power outage in Lääne-Virumaa - the electricity was out for a total of 32 hours. After the electricity supply was restored, the boiler of the ground source heat pump stopped working. Eesti Energia reimbursed the costs incurred in the amount of 2000 euros.
Electrical equipment damaged by lightning
The thunderstorm damaged the TV, set-top box, router and sockets. Eesti Energia compensated losses in the amount of 638 euros.
Broken household appliances caused by undervoltage or overvoltage
Voltage fluctuations can occur in the electrical system during a storm. For example, due to overvoltage, several electrical equipment in the home of one Eesti Energia customer was damaged, including an incubator for hatching chicks. The equipment was all reimbursed for a total of 1100 euros.
Unexpected failure in the home electrical system
There is a bang and at one point there is no more electricity in one room? This is exactly what happened to an Eesti Energia customer. With the help of insurance, an electrician arrived to inspect the home electrical installation and solved the problem.
Always the same monthly fee for everyone
Eesti Energia offers its customers electrical equipment insurance, fire insurance or both. The monthly insurance fee is always less than 5 euros and the price of the solution is always the same for all customers, regardless of the location and age of the house, cottage or apartment.
This protection is also suitable for those who have had little or no previous exposure to insurance. For example, owners of older houses and rural apartments, which are often not covered at all.
On the other hand, it already provides additional protection for those who already have home insurance today, for example to cover the deductible or to cover the cost of temporary rental in cases where their home needs repairs as a result of an insured event and cannot live in it for some time.
It is possible to join the insurance in a few steps in Eesti Energia website.
Great support for a small monthly fee
Electrical insurance is a good addition to your existing home insurance , which may not always cover your home's property and equipment. Our insurance deductible is only 50 euros, which means that even with cheaper household electrical appliances, you can count on compensation from the insurance.
In the event of a power failure, the insurance will also cover the costs of the electrician's trip and the repair of the home electrical system.
In the event of a fire, we will indemnify for up to 10 000 euros without incurring any liability. Residential buildings can be insured regardless of their age or location on the basis of a uniform monthly fee. The insurance also covers reasonable medical expenses, loss of income, claims from third parties and rental costs for up to four months of replacement housing.